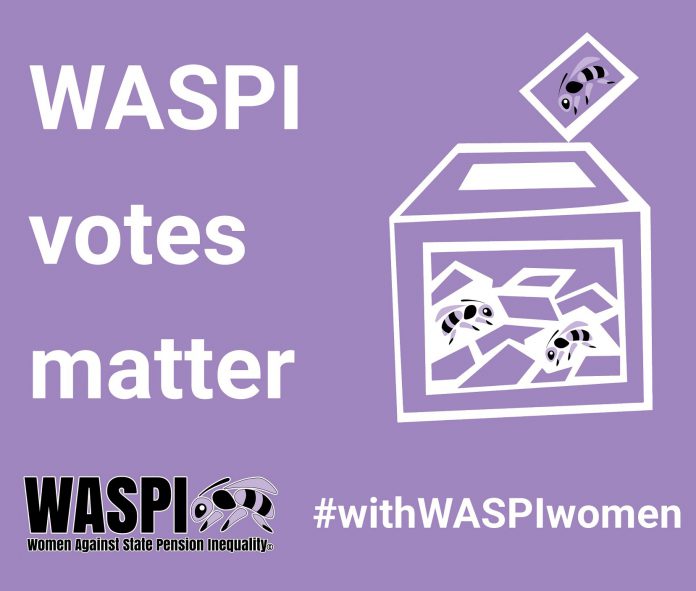 General Election 2019 Information
5th December 2019 (All links below open in new tabs).
All the Political Party Manifestos have been published and here is an updated summary* of what they said about the WASPI issue and the Campaign response to them *now includes the DUP and PC
Labour has announced a policy to compensate some of the women who lost out as a result of changes to the pension age.  Click here find out how much compensation a woman born between 1950 and 1960 would be entitled to.
The chart below shows how the 1995 and 2011 compensation combines to give a total up to the maximum £31,300.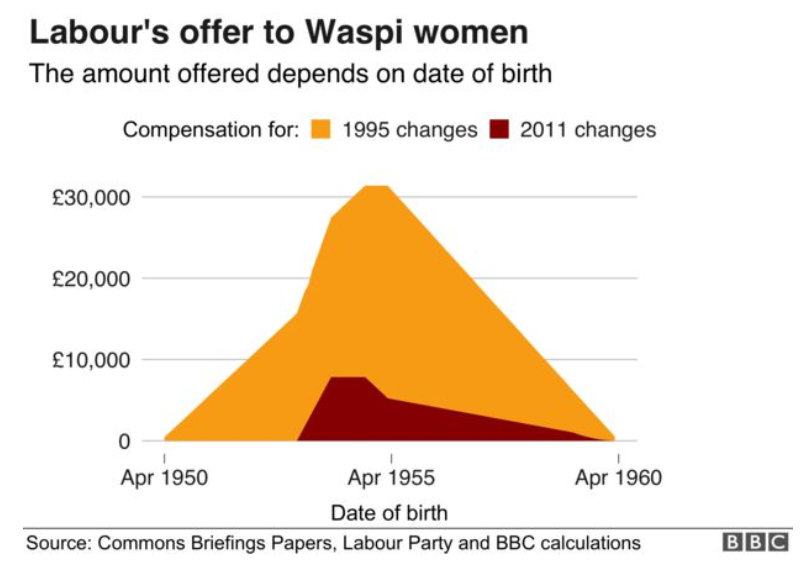 ---
Click here to read the our previous General Election Update – 29 Nov 2019