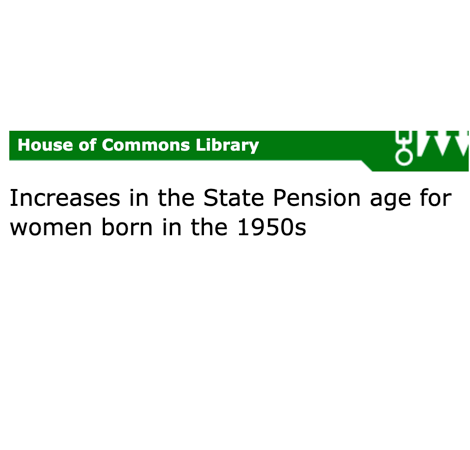 Here's a link to the House of Commons' Library Document "Increases in the State Pension age for Women born in the 1950s" 
On the right-hand side there is a list of supporting documents. If you want the current list of Government Estimates by Constituency you will need to click on the "Estimates of women affected by State Pension age changes in each constituency" link. This will download the current spreadsheet.
There are 2 x pages, the first is Guidance on the report and the second the actual data.  Click on the second to find your own constituency.