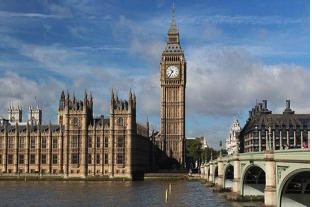 Parliament is now in 'recess' for the summer but MPs are still working in their constituencies – this is an ideal moment to write to them! Even if you've written to your MP before, the main thing WASPI women need to get across is that we are NOT campaigning for the State Pension Age to be changed back to 60. Government ministers are hiding behind the idea we are seeking to 'turn the clock back' as a reason never to meet WASPI, and never to consider compensation.
Guy Opperman, the existing Pensions Minister, has written numerous letters to us and to supportive MPs, refusing to meet WASPI and discuss our real campaign ask: compensation for the proven maladministration by DWP. Mistakes in government meant we couldn't plan for the new State Pension age, and put us all in a devastatingly difficult position.
So please can you write to your MP today, asking to meet them at a 'summer surgery', and suggesting that they write to the new Pensions Minister when he or she is appointed in September? A template letter is available below, but please include some words on your own experience to make this as personal as possible. If everyone's letter is exactly the same, we will have less impact overall.
You can find out who your MP is and how to contact them at https://www.writetothem.com/. You can even use this website to send your letter. It couldn't be easier! Thank you for your help. It's only by keeping the pressure on MPs that we will get our fair and fast compensation.
AUGUST 2022 Template Letter for MP