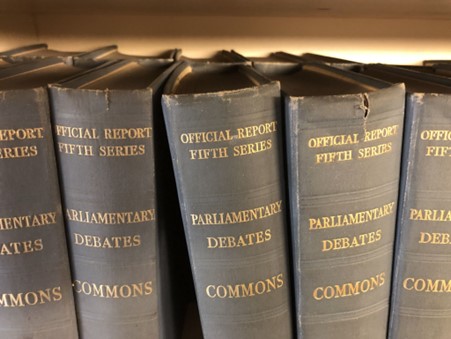 Since the WASPI Campaign began in 2015 there have been many questions and contributions to debates on the subject.  In fact, if you search "WASPI" in Hansard (the Parliamentary Record) there have been 948 mentions.  As a comparison, the topic of menopause only got 446 mentions, despite the vastly greater coverage it gets in the media, thanks, in no small way to the work of Carolyn Harris MP and many women celebrity endorsers.
In addition to WASPI specific mentions, there have been 1,973 mentions of women's pensions, and 3,915 about State Pension generally.
This shows the level of support for WASPI women and our issue and is a credit to the women who have campaigned consistently over the years, and are still seeking compensation for the maladministration by the Department for Work and Pensions. A department which has consistently denied any failures to provide information and have defended their actions all along.   Even now that the Ombudsman has found maladministration (July 2021) they refuse to acknowledge it.
It's more than time for the Government to accept responsibility and compensate women affected by the maladministration.
Previously written and bound, you can now see the centromedicorelaxesalute.it digital Hansard record here