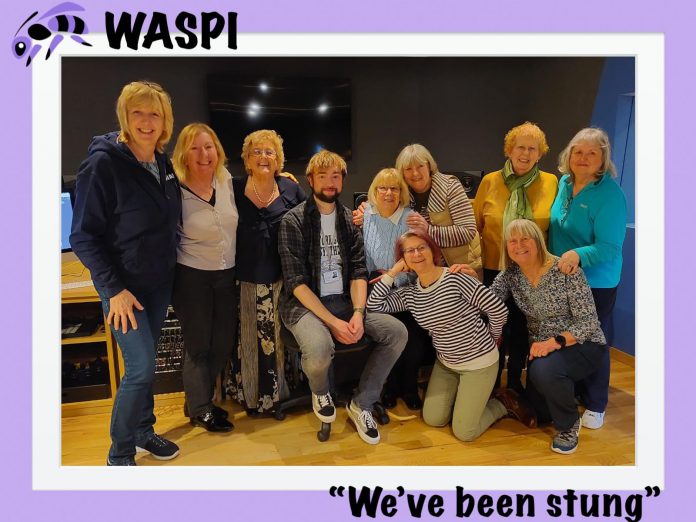 A group of 9 campaigners from Women Against State Pension inequality (WASPI) has released a music single today. GO WASPI WOMEN.
The song is an original written by Robert Laughlin who also plays the music on the single. It was written for the North Derbyshire WASPI group who performed it in a play about their campaign written by Lynn Ludditt and directed by Carole Copeland 
Angela Madden, Chair of the Women Against State Pension Inequality (WASPI) campaign and also local group coordinator for North Derbyshire WASPI, who features in the song said:
"This song is not just a 'bit of fun'.  It is – sadly – deadly serious, since 250,000 women have already lost their lives while government – and the Ombudsman – continues to prevaricate." 
 "It is perfectly clear that there was maladministration in DWP, as the testimony of thousands of women every day on our social media bears out.  Women did not know about the state pension age changes and have lost massive opportunities to plan properly for their retirement as a result."
You can support the Campaign and the NE Derbyshire WASPI women by purchasing the song here. WASPI Women (We've Been Stung) | North Derbyshire WASPI (bandcamp.com)
You can also view the full lyrics of the song here.