The Guardian reports that campaigners say the accelerated timetable for achieving parity has hit women hard. Read the full story here (opens in new tab)
BBC Business News reports from this date women in the UK will begin to qualify for their state pensions at the same age as...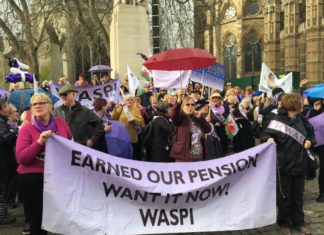 Writing in the iNews, journalist Rebecca Jones has put together everything you need to know about what WASPI are fighting for and why. Read the...