THE WASPI CAMPAIGN/BACKTO60 JUDICIAL REVIEW


The Waspi Campaign would like to congratulate fellow pension activists group, Backto60 on lodging a claim for a Judicial Review at the Royal Court of Justice on 30th July 2018.
The Waspi Campaign wishes to extend or sincere good wishes to Backto60.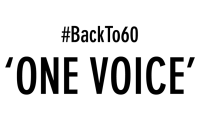 Although we are separate groups with different approaches and respective 'asks', we recognise the huge contributions that other groups are making to our battle for pension justice and will seek to support and collaborate with them in the future to secure justice for all 1950s women and their families.

We wish Backto60 every success!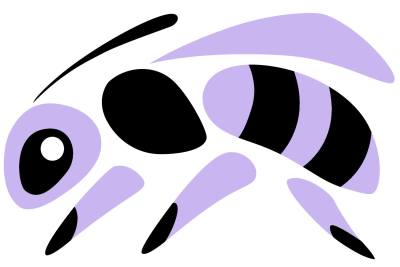 Since our announcement on the Friday 27th July there appears to be some confusion as to the future of the WASPI Campaign. We hope this will clarify matters.
The WASPI Campaign had already been established for more than a year before the company was formed and will continue regardless. Although we are no longer involved with the company Women Against State Pension Inequality Ltd. we can and will continue as the WASPI Campaign. It will go from strength to strength. See more
WASPI DIRECTORS
On the 27th July the Directors names were removed unilaterally from the Companies House Register by the former directors, making the 120th change in names this year.
They gained online access to the site, and have removed our online ability to register Directors, the company address or deliver accounts and filings and they changed the Company Address.
​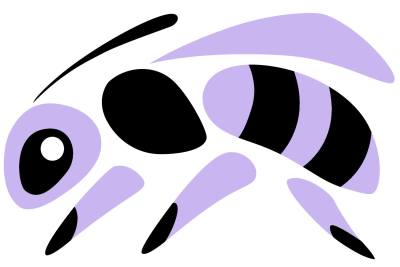 As a result we are unable to show on the Companies House Site that we are your current Directors. Everything else flows from that and we will not now be able to control finances or deal with external bodies. See more​
1950'S WOMEN'S PENSION GROUPS WORKING TOGETHER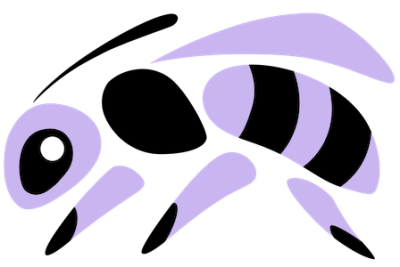 Today, 19/07/2018 ,  the WASPI campaign and WepaidinYoupayout group have reached an agreement to find ways to work together towards a fair resolution of the injustice experienced by 1950s women in the moving of their state pension ages.
While the groups have different approaches and answers to the issue, they agree that they are fighting for justice and that they can collaborate in a number of ways. We remain separate campaign/action groups.
The Directors are delighted to be exploring ways of working together with other groups and improving the impact of all our efforts. We have been thoroughly heartened by the goodwill that this group and other groups have extended.
The WASPI Campaign have 1000s of complaints going forward to the Parliamentary Ombudsman.
WepaidinYoupayout are a group that have highlighted the impact of the changes in state pension age and benefit cuts on women born in the 1950s
.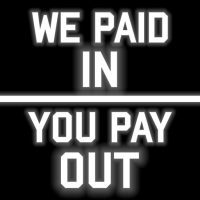 WASPI REGIONAL RALLY DAY 14TH JULY 2018




​

The day was an overwhelming succes with lots of media/TV coverage - BBC and locally. We'll be uploading photographs and links to Media coverage soon.

Rallies took place in the:
Midlands - Birmingham


North West - Manchester


North East - Durham (presence a Miner's Rally)


Scotland – Falkirk


South East - Ramsgate


Southern Counties - Southampton  ​​

WASPI BOARD MEETING WITH SHADOW CHANCELLOR OF THE EXCHEQUER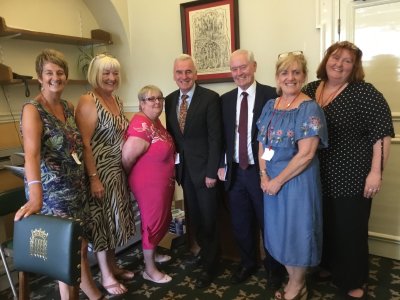 The Board of Directors met with John McDonnell Shadow Chancellor of the Exchequer and Coventry MP Jim Cunningham on the 10th July.

We discussed a range of options from our Policy Paper to right the WASPI injustice.

After a productive discussion, he agreed to commission detailed work which will be refined and finalised shortly at further meetings, to find a fair solution for all WASPI women.
UPDATE - STEPHEN LLOYD MP / PARLIAMENTARY OMBUDSMAN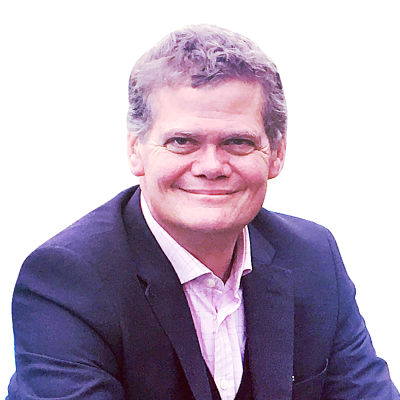 Stpehen Lloyd MP - "As many of you will know, I sat down with the Parliamentary Ombudsman a couple of weeks ago to discuss the issues around the age changes for women to receive their state pension. They confirmed to me that they would be beginning their preliminary procedural checks in the coming weeks. And that the key outcome available to them, if that is what's found, would be maladministration, with recommendations that could include financial compensation.

I'm pleased to inform you, my Facebook friends, that I have just secured the commitment of my Party's Leader, Sir Vince Cable, to support - as Liberal Democrat policy - whatever findings and recommendations made by the Parliamentary Ombudsman.

This is important as, because their conclusions are not binding, we need to build a groundswell of political support at Westminster to ensure the Conservative government implement the Ombudsman's conclusions.
As a Party of just 12 MPs this may not sound as though it will carry much weight in parliament but with your help we can now persuade the other political parties to do the same.
So if you are, or if you know, an affected WASPi woman living in a Labour, SNP or DUP constituency, I urge you to share my post far and wide to WASPi women across the UK and ask they write to their MP urging them to join the Lib Dems in backing the Ombudsman's eventual recommendations. If Labour, as the Official Opposition in particular, join our call it will put the government in the spotlight and make it much harder for them to ignore the Ombudsman's findings.
Working together in Parliament on this will, I hope, lead to genuine progress for affected WASPi women.
Help me keep pressing the issue.....
WASPI BOARD UPDATE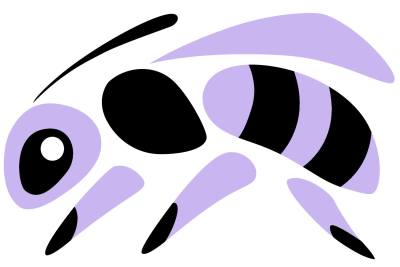 Publicity:

​
Over the last week we have completed a great deal of work on the political front and we have had several articles in the national press; this included an article in the 'I' and yesterday, FT online covered our weekly Silent Protest and published an open letter to Theresa May. Plans for our Regional Day of Action on the 14th July are in place and press releases have been sent out to a variety of media outlets, including Central TV. The day will emphasize our Intergenerational Focus, which is increasing the impact of our campaign on public awareness.
Waspi Homelessness Film


We are working with a film producer on a project that will highlight the plight of Waspi women and homelessness and we are delighted to report that significant progress on that important project has been made this week. Further filming took place outside Westminster with our Silent Protestors band by a different BBC team and a vlog of their march to Downing Street has also been published.
Politics - Policy Meetings with Political Parties
The Board of Directors was in Westminster yesterday to secure the policy positions with the different political parties. Meetings are taking place between the Board of Directors and key political figures with responsibility for creating policy, in order to work on a set of activities including: the writing of Parliamentary Questions and collaborating with policymakers and their teams in the future to inform policy. We made great headway yesterday on those tasks plus advancing other opportunities for the future.


Legal Advice


We are developing a plan to move towards a position where we can hire legal counsel once again.
Parliamentary Ombudsman
Cheryl Sloan reported on the latest position with the Parliamentary Ombudsman, which will be looking at representative samples shortly and announcing a process for dealing with them in the autumn.
Stephen Lloyd MP (LibDem) for Eastbourne, confirmed today that he has now held his meeting with the Parliamentary Ombudsman and that they (the PO) have committed to completing a thorough investigation into our issues starting next week and initially focusing on the service provided by the DWP.


Dispute

​
We have written again to the ex-directors to pursue an arbitrated settlement of the dispute, as we have not heard from them for two weeks. We continue to urge them to enter into a process of resolution, but in the meantime we will press on with additional/alternative plans to secure the campaign's legal representation, reflect the wishes of the membership and end their dispute

INTERGENERATIONAL PLEDGES CAMPAIGN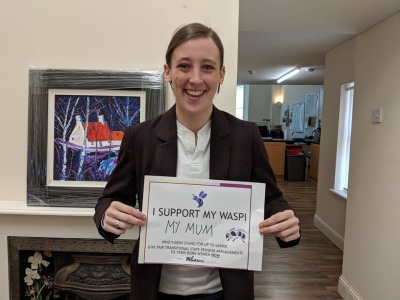 We are delighted to announce the WASPI Intergenerational Campaign with a report of a very productive meeting recently between Rosemary Dickson, WASPI Campaign Director, and Mhairi Black.

Rosemary reports "She will be asking questions regarding the ICE procedures in Parliament, prepared by our fabulous members, Wendy Millar and Sandra Gibson. Who else could be better to sign our first pledge, as her own Mum is affected !! It has pride of place on her mantelpiece now."

"Interestingly, the stone commemorating the first liability case in the world, is next door to her office, which I hope bodes well for our maladministration case!" Rosemary added.
Click here for a template
. Please get your pledges signed and send the photos to our WASPI Facebook inbox. **Please ensure that you have permission to post the photograph of the person in question.
UNISON STATEMENT ON WOMEN AND PENSIONS

UNISON is proud to support the Women Against State Pension Inequality (WASPI) campaign for fair transitional arrangements for women born in the 1950s. 





Many UNISON women are adversely affected by this change to their state pension arrangements.  The increase in the state pension age has left them bereft of income they expected in retirement at age 60.  The lack of adequate notice of this detrimental change have left many working longer and living in poverty.

UNISON continues to work on WASPI related issues – campaigning for fair transitional arrangements remain a key priority.  Members are actively involved and continue to engage with their local WASPI groups assisting members with their complaints and raising public and political awareness of the negative impact of this policy.





Our Union is also working on the wider issue of state pension ages for all age groups.  The current attack on good pension provision is particularly affecting the low paid, a high proportion of them are women.





Pensions Training


UNISON is refreshing our campaign to protect good pension provision through engaging, organising and providing pension training for our members.  Integral to this campaign is our regional training programme on both state and workplace pensions. This training has already been provided for at least 2 regions.


 


We will also be looking at issues related to the gender pension gap and what actions are required to close this gap.

WASPI BOARD RESPONSE TO APPG PROPOSALS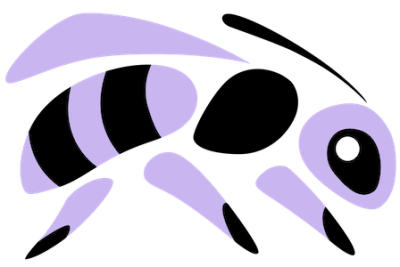 Women Against State Pension Inequality Ltd. thank the APPG for their report on "Transitional Arrangements for 1950s-Born Women Affected by State Pension Changes". We are grateful for the continuing support of the APPG in highlighting the hardship faced by WASPI women and in working towards a solution for those affected by this injustice.


However, we were surprised and disappointed that our ask of a bridging pension and recompense for those affected did not feature in the proposals put forward in the report. The WASPI Campaign has been acknowledged as the most successful women's campaign this century, and our ask has been endorsed by a huge number of MPs from across the political spectrum.
Along with representatives from other pension groups the WASPI Campaign's local group Co-ordinators were invited to submit their individual responses as evidence to the APPG consultation They did so, reinforcing our ask of a bridging pension and recompense for those women who are now in receipt of their state pension.

Overall, our campaign's international and local groups submitted 101 individual responses, making up the vast majority of the 116 responses received by the APPG.




The sheer number of responses supporting our ask

should have resulted in it being included among the proposals for consideration. As this is not the case, we are concerned that the input of 101 WASPI groups has been overlooked.





Our ask calls for a fair solution for all of the women affected by the mismanagement of changes to the State Pension age. However, we are concerned that whilst the report itself acknowledges that most WASPI women are opposed to a means-tested solution, many of the proposals put forward include just that. We recognise that there are countless women who are in need of immediate financial assistance, however they should not be subjected to means-testing. We feel strongly that the proposals put forward by the APPG require further clarification, and hope to see more detail in due course.




We recognise that there will be small steps along the way in achieving fair transitional arrangements for all WASPI women and WASPI will continue to campaign both nationally and with our local groups across the country to achieve our ask of fair transitional arrangements for all women affected.




We have plans for ongoing engagement with members of the APPG and our supporters from all political parties to fight for our cause and look forward to with working with them to achieve justice for WASPI women.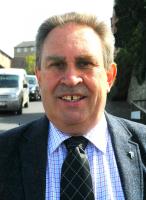 MEETING TO TACKLE PENSION UNFAIRNESS FOR STROUD'S WOMEN,THURSDAY 3 MAY 2018

 

​

Over 500 women from across Stroud attended a St Laurence Church, Stroud on Thursday 3 May to discuss unfair changes to pension age. Watch the video

here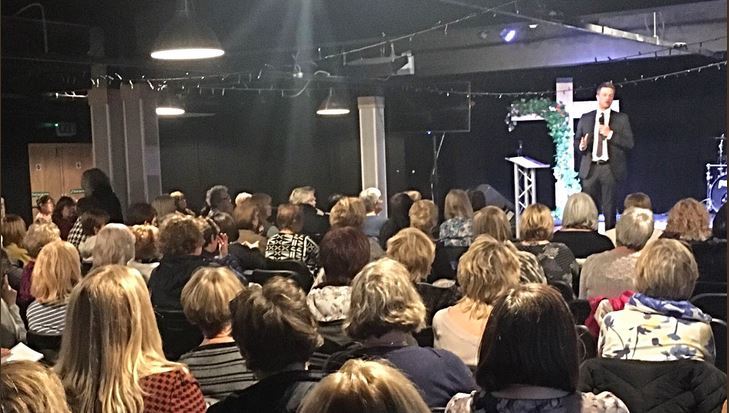 JAMES FRITH MP - MEETING


James Frith MP (Labour - BuryNorth):- There was standing room only at the WASPI meeting hosted by James Frith on Thursday 26th April.
The meeting was held "
to help determine my future work in Parliament on this issue, rest assured that I will continue to champion this cause and support al attempts in Parliament to secure a fairer deal for WASPI women"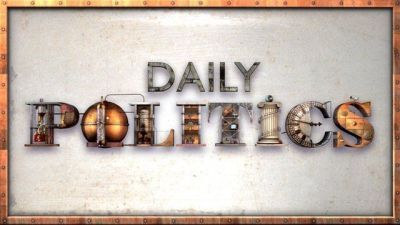 Thank you BBC Daily Politics and Jo Coburn for an objective report on this grave injustice.
Thanks also Philippa Whitford SNP and Sarah Pennels for your support and input.
Great interviews from WASPI Director Lila Bennett, Barbara Allen (Liverpool co-ordinator) and members Hilary Dunn and Janine Sayed.
We are pleased to announce that new Directors have been appointed to the WASPI Board at a crucial time in the campaign following the resignation of a number of former Directors. The appointments are now showing on Companies House website.
Since the resignations the Board has worked hard to build on the excellent political momentum WASPI has gained over the past two years.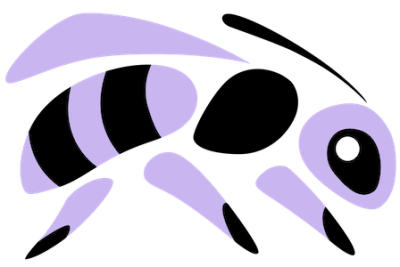 Appointed an interim Operational Team;

Created a new post of Company Secretary to manage the changes;

Begun discussions about widening the membership of the Board so that WASPI reflects all our members;

Continued work on the new website;

Begin discussions with UNISON to continue their fantastic support;

On-going political engagement with the help of our political media consultants Connect; who are continuing to work on our behalf to ensure the campaign is at the forefront of the political agenda. They will also continue to get the campaign media coverage in local and national press and periodicals such as YOURS magazine 

and much more.



 
During this is a time of change, the new team will continue to drive the campaign forward, with ongoing political and   legal activity.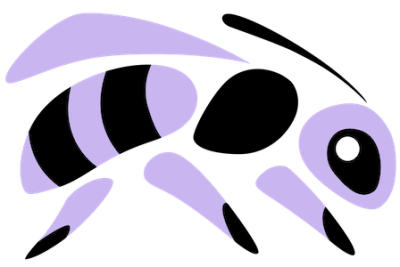 WASPI RESPONDS TO LABOUR PARTY PLANS FOR REDUCED STATE PENSION AT 64
The WASPI campaign has responded to proposals put forward by Labour's Shadow Work and Pensions Secretary, Debbie Abrahams to allow WASPI women to retire up to two years early.
Responding to the announcement,  a WASPI spokesperson said:
"We are disappointed and concerned by the announcement made by the Shadow Secretary of State for Work and Pensions at Labour Party Conference this afternoon and the details provided in the media in advance of it this morning.
This morning it was reported that the proposal due to be announced would only apply to some WASPI women. This is no better than the actuarial reduced pension suggested some time ago and rejected by the WASPI Campaign because it pushes women into pensioner poverty.
We released a short statement earlier today explaining how concerned we were with this suggested proposal which would include elements of means testing and does not include any level of compensation for those who have lost such significant amounts of their State Pension.
We have since met with many Labour MPs and campaign supporters at the conference to raise our concerns quickly and directly. While the proposal reported this morning was very disappointing we have taken comfort that Labour MPs and our supporters close to the Labour Party shared our concerns. The announcement has come as a shock to many of those MPs, some of whom sit in the Shadow Cabinet.
The speech that has followed this afternoon provided less information that initially reported. We hope this is because those who support our campaign raised their concerns immediately with the leadership of the Labour Party.
Although this means we remain unclear as to what the Labour Party position is, we are grateful for their pledge during the General Election to work directly with WASPI women to identify and deliver the transitional arrangements WASPI women need. We will continue to work with Labour MPs to find a solution which properly recognises the injustice for WASPI women and does not pit us against each other."
A group of cross party MPs, including Conservatives, has sponsored a bill aimed at forcing the government to review the current pension arrangements for WASPI women, born in the 1950s.
The bill, which was presented in Parliament in September, is the start of movement to persuade the Government to look again at the changes to the Pension Acts of 1995 and 2011. The Bill will have it's second reading on April 27th.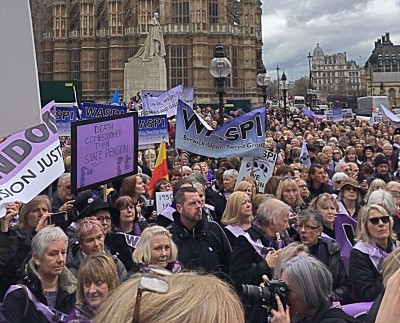 Support for WASPI had been expressed by 37 Tory MPs before the general election, including former children's minister Tim Loughton and Caroline Spelman, the former party chairwoman.The Scottish National Party are also in favour, as is the Democratic Unionist Party, May's partner in a deal to pass key votes. This full cross party support means that there is a real possibility that the government could be defeated on the WASPI issue. WASPI groups are increasing the pressure by contacting their MPs again before Parliament returns to business next month.
 
The message this week is KEEP WRITING TO YOUR MP. If you're unsure what to say there's a template letter here . Other ways you can help the campaign can be found there too. Everyone can do something. Do whatever you can. This is the time for WASPI Women to push forward for justice.
WASPI RESPONSE TO THE IFS REPORT

The WASPI Campaign has welcomed the Institute for Fiscal Studies report (01.08.2017) on the female State Pension Age, household incomes and Government finances.


The IFS' principal finding that increases to the female State Pension Age has already boosted the Government's finances by £5.1bn per year, is particularly shocking when the fall in household incomes caused by the reform have pushed income poverty among 60 to 62-year-old women up sharply.


Commenting on the report, WASPI Director, Jane Cowley said:

Once again, this shows that the Government has implemented State Pension Age reforms without adequately considering the full impact of these changes on the women affected.

Whether it is the 3.5 million WASPI women who were not given sufficient warning of rises to their State Pension Age, or the sharp rise in income poverty among 60 to 62-year-old women, the Government needs to sit up and start realising that its changes have devastating consequences on the women affected.

Yet again, it is women who are paying the price for the Government's pension reforms. This simply isn't good enough when the UK already has one of the biggest pension pay gaps in Europe.

WASPI DEBATE 5TH JULY 2017
WASPI thank the MPs who spoke so eloquently in the Westminster Hall Debate, and welcome new MPs to the discussion. The position of the WASPI women was put factually and with passion. The Minister's response was wholly inadequate and did not in any way properly address the injustice suffered by women born in the 1950s.
The Campaign remains focussed. Please make your complaints of maladministration. To find out how visit the Action page for a how to guide and template letters to follow.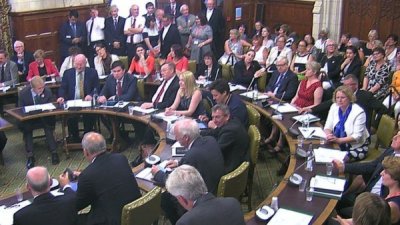 WASPI WOMEN RESPOND TO THE QUEEN'S SPEECH
The WASPI Campaign has today (22.6.17) responded to the Queen's Speech and written to the Secretary of State for Work and Pensions, David Gauke calling for urgent action to resolve the issues arising from the lack of notice to 1950s born women about the changes to their State Pension Age.
The WASPI general election campaign called on all election candidates to pledge to work in Parliament to help the 3.5 million women affected by these changes. It secured the support of 480 candidates, 190 of whom are now in Parliament.
​​​WASPI spokesperson said: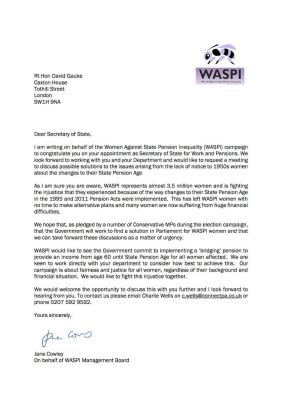 "We were very disappointed that the Government made no mention of WASPI women in the Queen's Speech yesterday.
"In the run-up to the General Election we were delighted that so many candidates pledged to work in Parliament to find a solution. This included a number of Conservative MPs who have pledged to support our campaign.
"Since then, however, there has been no recognition from the Government of the severe financial hardship faced by women across the country because of the mismanagement of changes to the state pension age.
"We have received support for our campaign from all of the political parties, including an enhanced commitment from the Labour Party to deliver transitional arrangements, and were particularly pleased with Westminster SNP Leader, Ian Blackford's comments yesterday, raising the WASPI issue in Parliament. However, this is not enough.
"We need to take forward discussions on WASPI as a matter of urgency, and have today written to the Secretary of State with a request to meet with us to discuss how we can achieve fairness and justice for all women, regardless of their background and financial situation."
The Westminster Leader of the SNP, Ian Blackford said in response to the Queen's Speech yesterday, "it is utterly disgraceful that some of the worst affected women were given 14 months written notice of an increase in their pensionable age."
WASPI RESPONSE TO THE LABOUR MANIFESTO
"We welcome the Labour party's commitment to WASPI women and their understanding that we deserve both recognition for the injustice we have suffered and compensation. We look forward to reviewing their actual proposals as soon as possible. 
"We also appreciate their recognition of the breach of trust between WASPI women and the government by their intent to change the law so no other group of workers will suffer as we have.
"Although it is positive that they are committed to exploring options for further transitional protections, we would like to see the Labour party commit to implementing a 'bridging' pension to provide an income from age 60 until State Pension Age for all women affected.
"Our campaign is about fairness and justice for all women, regardless of their background and financial situation.  Around 3.5 million women are affected, we must fight this injustice together."
OFFICIAL RESPONSE TO LIBDEM MANIFESTO:
"We are very disappointed that the Liberal Democrats have decided not support WASPI women in this manifesto.
Around 3.5 million women deserve fairness and justice, regardless of their background and financial situation. To ignore this many women is a huge oversight by the Lib Dem leadership.
We must work to fight this injustice together. We are pleased to have received individual support from Liberal Democrat candidates across the country, and we hope they will stand up for us and convince the wider party to back the WASPI women's campaign".
OFFICIAL RESPONSE TO CONSERVATIVE MANIFESTO:
"We are very disappointed that the Conservative Party has chosen to ignore the voices of 3.5 million women who have lost out, unfairly, because of pension changes unreasonably introduced by successive governments. 
We are fighting for fairness and justice for all women and want recognition of the mismanagement of the changes to the state pension age. 
Our votes are likely to significantly impact the election results. We had hoped that the Conservatives would choose to fight this injustice with us, particularly given that Conservative candidates have pledged to support WASPI women in the next Parliament"
YOUNGEST WASPI CAMPAIGN SUPPORTER
WASPI are proud to present Charlie White who, aged only 10, has a great career in politics ahead of him. Hearing about the WASPI women's fight he asked to lobby his MP and did.  
​
Here's Charlie with his signed certificate from the WASPI Board. We wish him all the best and thank him for his interest.
As well as politics and important issues Charlie is keen on football and plays for Hull United Whites Under 10s. Well done!
Is he the youngest WASPI Campaign Supporter?
LETTER TO THE SECRETARY OF STATE
Please follow the link here to see the letter Bindmans have sent to the Secretary of State for Work and Pensions to coincide with International Women's Day.
It states we are seeking redress for the injustice suffered by women in the 1950s resulting from the substantial changes to state pension arrangements that were not properly communicated.
CONNECT COMMUNICATIONS
We are pleased to announce that we have retained Connect Communications to work with us on our political campaign.  The generous grant from The Joseph Rowntree Reform Trust has enabled us to do this and Connect will be working closely with us to enable us to make our voices heard by the decision makers in government.
Connect is a well respected firm with experience in supporting clients to deliver high impact political communications and an ethical approach to public affairs.
SUPPORT FROM JOSEPH ROWNTREE REFORM TRUST LTD
Women Against State Pension Inequality (WASPI) are delighted to announce that they have just been awarded a large grant by the Joseph Rowntree Reform Trust Ltd.


The grant will further enable WASPI to engage in effective national level political campaigning in its bid to secure fair transitional pension arrangements for the all women born in the 1950s who have been affected by changes to their State Pension Age.​

The Joseph Rowntree Reform Trust Ltd (JRRT) supports political campaigns in the UK to promote democratic reform, civil liberties and social justice. 
Jane Cowley, Fundraising Director of WASPI said, "We are enormously grateful that JRRT have given us these funds which will cover the expenses of our political campaign for the next six months. Having this funding means that we can get the support we need to get our point of view heard by decision makers at government level."
Over the past months we've been working with Gloria Mills MBE, National Secretary Equalities, UNISON & President, European Trade Union Confederation Women's Committee. We're now delighted to let you all know that UNISON have pledged support for WASPI at national level. ​This is accompanied by a generous and considerable financial donation to go towards the campaign's running costs as well as practical support at local branch level.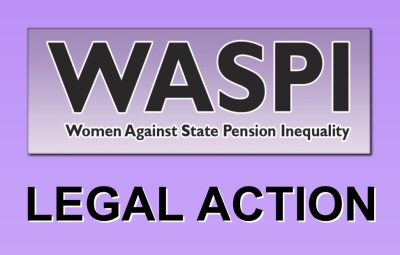 WASPI TAKES ADVICE FROM LEADING QC
WASPI have had a constructive conference with their legal counsel and are now taking the next steps in their potential legal challenge whilst at the same time pursuing maladministration complaints to the DWP regarding the changes in state pension age for women born in the 1950s.
​
Advice was given by leading QCs John Turner and Gerry Facenna, supported by rising legal star Daisy Mackersie, instructed by Bindmans, on the next steps in their potential challenge.
WASPI Legal Director Susan Beevers commented: "We had a very helpful discussion with counsel and are pleased that we shall be taking the next steps in the legal process.  As I am sure our supporters will understand, I cannot provide further detailed information, as that information is legally privileged and it would be harmful to our case to reveal it at this stage.  We will, of course, provide further details as soon as we are able."
Work is ongoing and it is not expected that there will be a further update on the potential judicial review challenge until late January at the earliest, although support for making the maladministration claims to the DWP should be issued earlier in the New Year.
VOLUNTEERS REQUIRED
   
We have a great new team working really hard to push the campaign forward.  We now need to complement our team by recruiting additional volunteers to help us with important activity over the following months. 

To us, your time is priceless. Whether you can volunteer for a few hours every so often or a regular weekly shift, you'll play a crucial part in keeping your Campaign progressing. Find out more here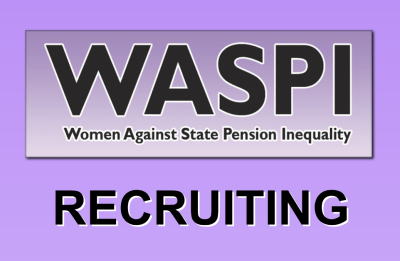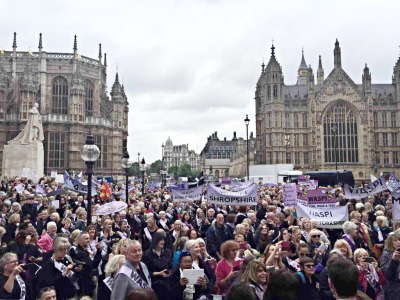 The WASPI campaign gaining remarkable attention
from the success of the local group demonstrations and events right across the
country on Friday 16 September. There have been articles on radio, TV and in
the papers in all regions.
Perhaps not surprisingly in the fact of this widespread support, Richard
Harrington,
the pensions minister, felt he needed to make a statement to the
effect that the
government was not diverting from its usual line of "no plans to
revisit the
arrangements".
​​
Sadly for him, it's clear from the response on social media that this statement has only served to stiffen the resolve and determination of WASPI women to continue their fight for a fair resolution to the pensions debacle.
​​
​
In fact, the government must now begin to see how isolated it is becoming on this issue.  Over 30 local and county councils have passed resolutions in support of WASPI, often with Conservative councillors voting in favour too.  Many Conservative MPs have joined the All Party Parliamentary Group and WASPI local groups continue to work hard to persuade other Tory MPs to support the campaign.
 
We recently saw the Scottish National Party launch a piece of research they had commissioned regarding the costs of making fair pension arrangements for 1950s women.  This was aimed only at putting right the failings of the 2011 Pensions Act, and thus fell short of the aim of the WASPI campaign, which is for a fair outcome for all women affected by both the 1995 and 2011 Acts.  However, it was a useful first step in showing the Government that, despite their statements to the contrary, money is available in the National Insurance Fund for 1950s women's pensions and that they have been mistaken in their calculations as to how much various solutions could cost.
 
The number of local WASPI groups continues to grow and they are making a very positive difference to the impact and reach of the campaign.  Women out and about on the National Day of Local Action on the 16th September received thousands of signatures for a petition which was handed in to Parliament on the 11th October and they continue to raise awareness through a whole range of different local initiatives.
 
WASPI has chosen Bindmans to represent them in pursuing a legal challenge, funded via our  crowdjustice appeal. 

Building the new Strategy Group is nearly complete, and again, more information about the structure and format of the group will be with you in the near future.
 
Letters to to the DWP are continuing, with a view to making a formal complaint to the Parliamentary Ombudsman once the DWP's complaint procedure is exhausted.  Legal advice is being sought before the next letter in the series is sent, to ensure that all the bases are covered properly.
 
These are exciting times for the WASPI campaign.  WASPI is the only campaigning group which supports all 1950s women, whatever their date of birth.  Perhaps because of this, the number of our supporters is growing every week and we now have just short of over 47,000 people following the Facebook page: far more than any other group.